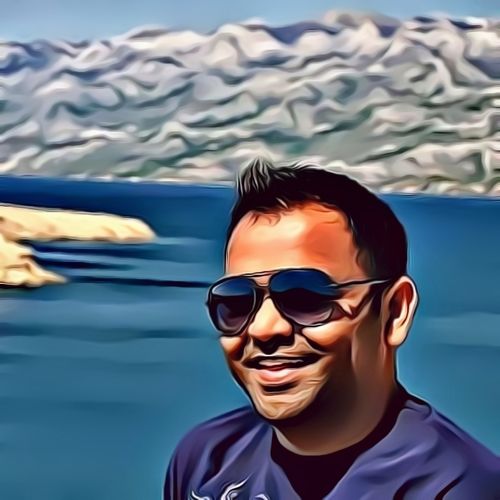 Know about me
About Me
About Me
Email:
shrikant.havale@yahoo.com
I have more than 9 years of experience in software development. I have worked on several projects in this duration and possibly in all the phases of software development. Right from gathering requirements till testing, deployment and delivery.
My expertise mostly lie in back end development using Java and testing. But I am also more keen into learning front end development using Angular JS and automation testing.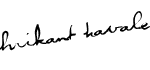 What i can do better
Services
Services
Software Development
Software development is the process of conceiving, specifying, designing, programming, documenting, testing, and bug fixing involved in creating and maintaining applications, frameworks, or other software components.
Software Testing
Software testing is an investigation conducted to provide stakeholders with information about the quality of the software product or service under test. Software testing can also provide an objective, independent vie
Mobile Development
Mobile app development is the act or process by which a mobile app is developed for mobile devices, such as personal digital assistants, enterprise digital assistants or mobile phones.These applications can be pre-installed
Architecture Design
Software architecture refers to the fundamental structures of a software system and the discipline of creating such structures and systems. Each structure comprises software elements, relations among them, and properties of both elements and relations.
My Work Experience
Resume
Resume
Eurofunk Kappacher Gmbh, Hagenberg, Austria
2015-2018
Software Developer, Operation Control and management systems
Implementing web application in distributed environment responsible for handling real life emergency situations.
Working on Spring and related frameworks for exposing backend functionality to front end.
Using RabbitMq as messaging broker and Redis for communication among Mircorservices.
Automation of the integration testing using Robot testing framework thus reducing factor of manual testing by 50 percent and making application more stable.
Capgemini, Mumbai, India
2012-2013
Consultant, Post Sales Car Maintenance Application
Designed and implemented modules compatible with existing Eclipse RCP framework for car maintenance application.
Existing data migration from Oracle database to IBM Db2.
Collaborated with other technical teams and product owners to collect requirements, elaborate features and technical designs
Infosys Technologies Limited, Pune, India
2008-2012
System Engineer, Admin Console for Customer Care Application
Remodeled existing Administrative Console application to help administer and adapt the behavior and functionalities of core customer care application.
Prior to this application development, administration and adapting the behavior of core application was a complex task and required special database handling skills. But later, ease of use of this application made task simpler.
Reduced the overall training cost and skilled labor required to use the application.
University of Applied Sciences, Austria
2013-2015
Masters in Mobile Computing
Know-how in communications technology, informatics and app development for mobile devices
Mumbai University
2004-2008
Bachelor in Computer Science
Finished bachelor from Data Meghe College of Engineering, Navi Mumbai with distinction in last year.
I am good at
My Skill
My Skill
My Professional Strengths
The strength of a man's virtue should not be measured by his special exertions, but by his habitual acts.
Java

90%

Spring Boot

90%

MySQL

80%

Angular JS

40%
Language skills
"I know all those words, but that sentence makes no sense to me."
― 
Knowledge
"The only true wisdom is in knowing you know nothing."
― 
Web design and development
Multimedia design
Digital media development
Interactive computing
Strong creative skills
The ability to pay attention to detail
Ability to work to deadlines
Comfortable with a CMS
Cultivate a design sense
Right balance of tools
Approach every new skill
Good business management
My Featured Work
My Portfolio
My Portfolio
My Availability Calendar
Availability Calendar
Availability Calendar
Tuesday 28 November
Today
Sorry. I am not available on those days
All other days i am available
My Latest Blog Posts
The blog
The blog